Working...

Habits of Mind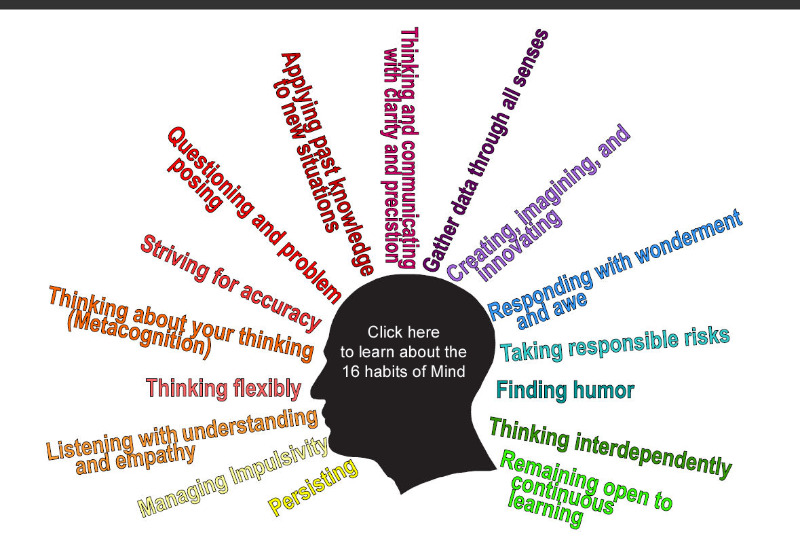 USD 320 Learning and Leading with
"Habits of Mind"
Habits of Mind are thoughtful behaviors, what some call "intellectual dispositions" that students and adults us to cope with a complex and rapidly changing world There are 16 Habits of Mind (HOM) and each of these habits reflect what intelligent people do when they are confronted with problems or decisions about which there may not be a clear answer or preferred pathway for resolution. USD 320 educators have embraced the Habits of Mind and are committed to building awareness of these, modeling them, and explicitly
teaching students in classrooms why these
16 HOM are critical for being a 21st century learner.